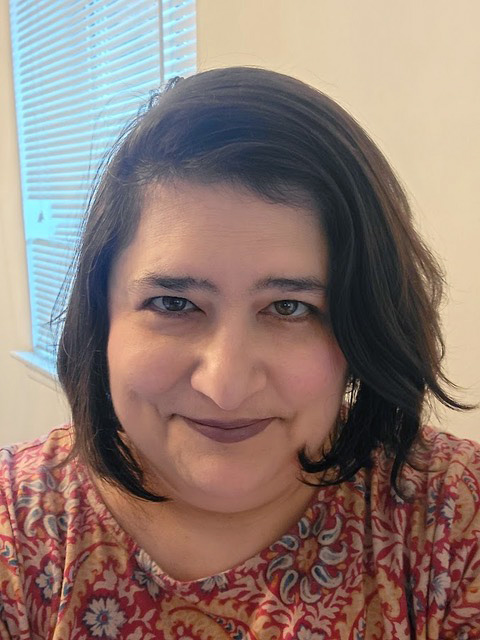 Theresa Marie Leonetti (O'Connor) joins Saint Miriam as our new Group Supervisor and Educator for our school!
Theresa grew up in Northeast Philly with her large, loving extended Italian American family that was deeply grounded in the Catholic faith and music. Her parents and grandparents were music ministers at their local parishes and her mom is still a Director of Music to this day. When she was really young, Theresa and her siblings, especially her sister, got to visit a lot of churches and schools as mom was an itinerant organist/music teacher playing for weddings and funerals or teaching the next generation of musicians. This foundation of family, faith, and music truly inspired her in all of her life choices.
After graduating with a degree in Music, Music Therapy and a minor in Religious Studies from Marywood College in Scranton, PA, Theresa worked for a few years before getting the opportunity to study Theology on scholarship at the Washington Theological Union in DC where she achieved a Master's in Divinity. She got to travel to Peru, Mexico and Dominica on service trips which were highlights and awesome opportunities to meet and minister in such new and amazing ways. She even got to visit Israel on a study pilgrimage in 2009.
Theresa worked several years at many exciting ministries and locations like Pastoral Coordinator at Covenant House New York, Chaplain in Residence at Georgetown University in DC, Assistant Director of Campus Ministry and Religious Studies Teacher at a private high school for girls in Maryland before heading closer to home to be near her family once again. There she worked for RENEW International in New Jersey where she got to travel around the country working with dioceses and Small Christian Communities then settled down to minister with the most diverse and integrated Catholic Community of St. Matthias in Somerset, NJ for almost six years first as Pastoral Associate of Small Christian Communities and Young Adults then as Director of Liturgy and Rite of Christian Initiation of Adults (RCIA).
Just three days after getting married, quitting her job, and moving back to Pennsylvania, Theresa began a Summer intensive Clinical Pastoral Education (C.P.E.) at the Jefferson University Hospital in Philadelphia. After that incredibly life changing opportunity, she stayed on for another 400 hours. Unfortunately, life circumstances and illness prevented her from completing the next 800 hours. Theresa has spent these past few years offering her administrative expertise as a Temp throughout Bucks and Montgomery Counties, even a stint in Northeast Philly garnering high praise from the managers and co-workers alike at each assignment.
Her best assignment of all has been with her husband, Greg O'Connor ,who is an IT professional currently working from their home just outside of Philly close to where they met in high school and despite the fact that they shared many of the same friends, did not talk much to each other at all until a Facebook post in 2013 connected them. They have been together ever since!
Theresa is overjoyed and humbled to join the Saint Miriam Parish Community where she has found a spiritual home, calling to the deepest part of her heart for here is where ALL are truly WELCOME and called to the Table of the Lord. She thanks you all for this amazing opportunity to welcome the church to her heart possibly as a candidate for ordained ministry.